5 Must-See Adventures When Touring in South Africa
Posted on Tue April 24, 2018.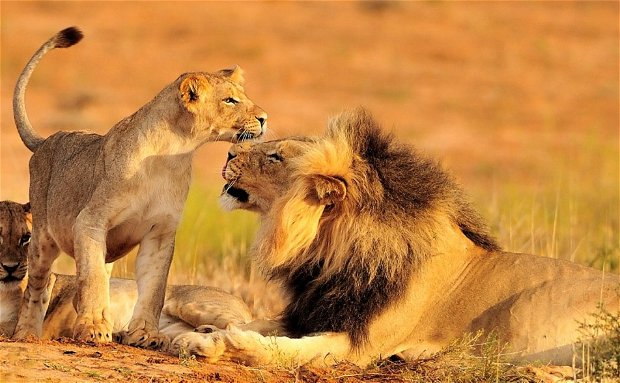 South African tours are a convenient and popular option for tourists planning their visit to this beautiful country. With nine different provinces, there is a lot to see. However, there are a few spots and adventures that – if you are planning to do a tour in South Africa – you just cannot miss!
1. The Kruger National Park
Situated in north-eastern South Africa, the Kruger National Park is one of Africa's largest national parks covering an area of over 19 485 km². It features the iconic Big Five which includes lions, leopards, rhinos, elephants and buffalos – and it is definitely a must-see when doing an Africa adventure tour.
2. Hole in the Wall
Situated in Coffee Bay along the untamed Wild Coast, this site is another must-see when touring in South Africa. With a beautiful backstory steeped in Xhosa mythology – this site will definitely make you appreciate the rich culture and natural splendour of Southern Africa. 
3. Tsitsikamma on the Garden Route
Tsitsikamma (Khoisan for 'place of much water') is the name given to a rugged coastal region along the Southern Cape. Dotted with magnificent forests and rivers flowing from the mountain landscape, it is a hiker's paradise. Here, thrill seekers find their adrenalin rush from the world's highest bungy jump. Also known as the "garden of the garden route", Tsitsikamma is a must-see when touring in South Africa.
4. Addo Elephant National Park
If you're wanting to make the most of your South Africa tour, Addo is the jumbo-sized go-to for you! Addo Elephant National Park is the third largest national park in Southern Africa, home to one of the densest African Elephant populations on earth. Addo is also the only national park in the world that is home to the Big Seven – elephant, rhino, lion, buffalo, leopard, southern right whale and the great white shark!
5. Mdumbi on the Wild Coast
Situated on the stretch of unspoiled Transkei coastline known as the Wild Coast, Mdumbi has been voted one of the most beautiful beaches in Southern Africa. Here you'll enjoy surfing, rural Xhosa culture and chilling in untouched nature. Located just 11km from Coffee Bay, the people and scenery of Mdumbi are worth meeting when touring in Africa.