Wrap up your Garden Route trip in Port Elizabeth
Posted on Thu March 14, 2019.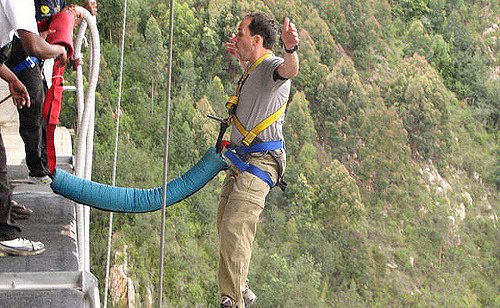 Port Elizabeth has a couple of nicknames that people might have heard of. "The Windy City" is a popular one even though Cape Town might beg to differ with the notorious Cape Doctor.
Another well-known one is "The Friendly City", with which we can't argue, because PE residents are simply the best (sorry, not sorry). Although, on the whole, South Africans are a pretty friendly bunch. One of PE's unique descriptors though is "The Gateway to the Garden Route". And here are a few reasons why you should include Port Elizabeth in your Garden Route trip.
TSITSIKAMMA NATIONAL PARK
Considered arguably the most beautiful national park in South Africa, Tsitsikamma National Park is a coastal reserve that is famed for its seemingly endless misty forest and jaw-dropping rocky coastline. Covering over 80km of coastline means that it is home to a large variety marine life and indigenous flora and fauna. We know what you're thinking: "That's not exactly near Port Elizabeth now is it?" (Which is a fair comment but remember we said PE is the gateway to the Garden Route.) Our Tsitsikamma National Park Day Tour starts conveniently in PE and features a 3-hour kayak and lilo experience on the Storms River and guided hike in the park. It's also Day 1 of our 3-day Garden Route Adventure Tour. Call us for bookings or book here.
BLOUKRANS BUNGY
One of the Garden Route's main attractions must be world's highest commercial bungy jump at the Bloukrans Bridge overlooking the Bloukrans River Valley. The beauty of the valley creates a perfect backdrop for those adventure-seekers who are willing to hurl themselves more than 200m down towards the river below. We make it easy for thrill-seekers who wish to explore the region with our Garden Route Adventure Tour package that (surprise!) starts and finishes in Port Elizabeth. Bungy jumping, skydiving, ocean safaris, paragliding and snorkelling are just some of the optional activities that will leave you with memories to last a lifetime.
ADRENALIN ADDO
Allow a few days in Port Elizabeth at the end of your Garden Route exploration because there is so much to see and do right here in our own backyard. Just 20 minutes from the world-renowned Addo Elephant National Park and 50 minutes from PE, Adrenalin Addo is located right in the heart of the Sundays River Valley. While the obligatory side trip to see the elephants is an absolute must-do, Adrenalin Addo will also get your heart rate racing with the longest, highest and fastest double zipline in the whole of South Africa. Reaching speeds of up to 80 km/h on the 500m line, the aerial views of the valley's natural splendour are nothing short of breath-taking. This amazing experience is one of the closing highlights of our Garden Route to Addo – Surf and Safari three-day tour.