Port Elizabeth – your gateway to the Garden Route
Posted on Thu June 7, 2018.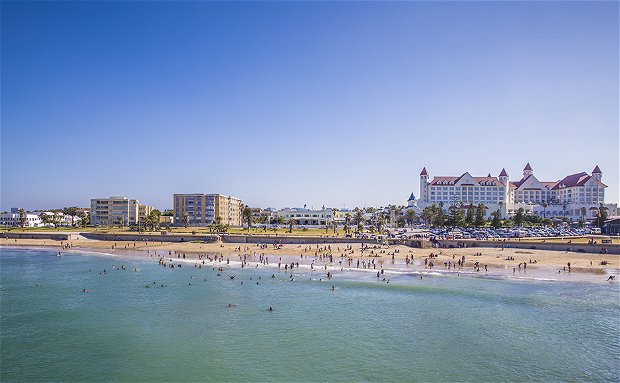 The Garden Route along South Africa's south coast is literally on the doorstep of the coastal city Port Elizabeth and a great start to your backpacking experience in South Africa
Port Elizabeth is a city located in the Nelson Mandela Bay municipality in the Eastern Cape province of South Africa. Also known as "Ibhayi" in isiXhosa, its welcoming vibe and coastal weather conditions have earned it the nicknames "The Friendly City" and "The Windy City" respectively. Port Elizabeth has seen significant growth over the past few years and with its central location – midway between Cape Town and Durban – it is a prime gateway spot to start your South African backpacking adventure along the Garden Route. Here are some tips to get your adventure started:
Grab yourself a Coast-to-Coast
The Coast-to-Coast is a South African pocket guide that gives any backpacker all he or she needs to know about backpacking routes, backpackers or lodging accommodation, and activities. The best thing about this amazing South African pocket guide is that it is absolutely free and available at most backpackers in and around Port Elizabeth.
Book your accommodation
It is important to book your accommodation ahead of time as the prime beachfront area, although filled with plenty of hotels and hostels, is a popular spot for backpackers and tourists travelling to the "Friendly City". Port Elizabeth's incredible vibe and friendly people promises a blast of a time wherever you choose to stay. With an international airport and a range of backpacking and lodging environments – like Lungile Lodge Backpackers – that cater for every kind of traveller, Port Elizabeth is a prime gateway spot to start your tour along the Garden Route as you make your way towards Cape Town.
Catch the Baz Bus
Port Elizabeth is one of the drop-off and pick-up locations along the famous Baz Bus route and there are plenty of hotels and hostels that are pick up points in Port Elizabeth. If you're not staying at one of them, that is not a problem. In Port Elizabeth, a taxi, Uber, or a cab can get you to those pick-up locations in as quickly as 5-10 minutes. For those backpackers who are not aware of what the Baz Bus is – it is something, you should get familiar with. The Baz Bus is a hop-on, hop-off backpacker bus ensuring safety and fun all along your South Africa adventure tour.
Book a planned tour
If you're looking to do a planned tour, whether it be along the Garden Route, the Wild Coast, or to the Kruger National Park, then Afroventures Tours and Safaris should be your number one choice. They provide a range of cost-effective, professional guided tours through and around South Africa, with friendly, skilled guides who are sure to make your South African adventure tour a memorable one!
Activities in Port Elizabeth            
Port Elizabeth has seen significant growth over the years and has become one of the biggest tourist cities in South Africa. There is plenty to see and do in Port Elizabeth – from walking city tours, sandboarding, ocean safaris, or a trip to Kragga Kamma Game Reserve or Addo Elephant National Park. All these awesome activities can be booked through Afroventures Tours and Safaris – give us a call or make a booking through our website.