PE's best summer day tours for adrenaline junkies
Posted on Thu November 8, 2018.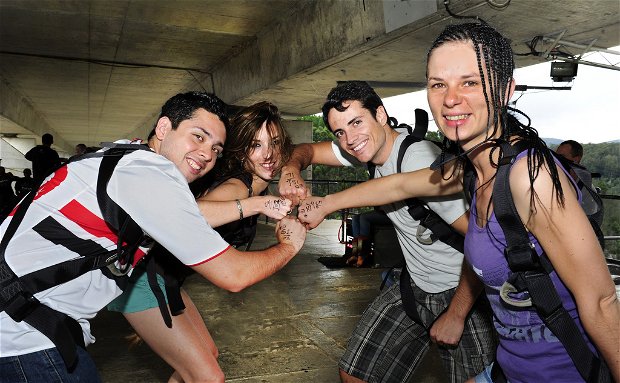 The summer season will soon bless our beautiful country. What better way to spend your festive season than exploring some of South Africa's best outdoor adventure spots for adrenaline junkies. Here are three of the most heart-stopping day tours that Port Elizabeth has to offer.
Bungy Jumping and Skydiving  
At 216 metres, the Bloukrans Bridge has long been acknowledged as the world's highest bungy bridge as well as the highest commercial natural bungy jump in the world. And it is right here in our backyard, in the heart of the scenic Garden Route just two hours from Port Elizabeth. For those who see themselves as adrenaline junkies looking to experience all the thrills that life has to offer, we think this is a great place to start if you dare.
If the idea of swinging on a bungy cord isn't enough to get your blood racing, why not add skydiving from 10 000 feet? We offer a unique "daredevil double" that will surely raise the hairs on the back of your neck. The location for this death-defying jump is truly one of South Africa's most scenic drop zones – skydiving over the surfer's paradise of Jeffreys Bay will make you the envy of your friends.
Click here to see more.
Sandboarding
For those who prefer a more family-friendly outing then, of course, we have something for that. Don't miss the opportunity to take on the Alexandria dune field – the largest, most impressive and least degraded dune field in South Africa!
Get off to an easy start with a picturesque boat cruise on Sundays River, where some birdlife and river creatures can be seen on their own adventures, completely oblivious to the fun that awaits you. Then admire the breathtaking sea views from the massive dunes before dropping off the other side as you test your need for speed. It's the perfect place for fun in the sun – just remember to pack a camera for those amazing action shots and wipe-out moments to show your envious friends.
Find out more about our three-hour tour here.
Canyoning
Be prepared for a wild adventure if you choose canyoning! You will be swimming through mountain pools, abseiling around waterfalls, rock hopping and whizzing along on a rock-pool zip line. This four-hour canyoning experience will leave you breathless (we're breathless just typing this!) and is not to be missed by outdoor enthusiasts who don't mind getting wet.
See more on the beauty of canyoning here.