Get #outafroventuring in South Africa in 2019
Posted on Fri January 11, 2019.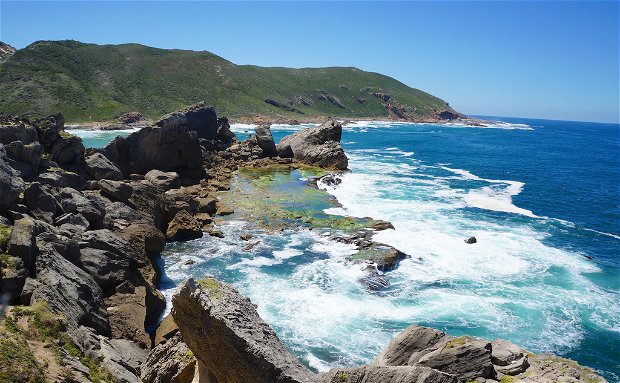 Adventure fans will be raring to go and get the year started with some kind of new experience! And you know what? So are we. So, seeing as we all want the same thing we may as well team up: you bring the desire for adventure and we bring the South African tour expertise.
Here are three exciting ideas to get you #outafroventuring in the Eastern and Western Cape!
Township Experience
Stepping out of one's comfort zone can definitely be thrilling. With this unique experience, we offer you the chance to delve into the local Xhosa culture and to learn about the rich history of the Walmer Township in Port Elizabeth. Although there are some serious socio-economic challenges, the vibrant energy that lives in this community is infectious and it really shows the definition of Ubuntu, or humanity. So, if you are looking to step outside your comfort zone and into a fresh experience then check out our township experience day trip and let us show you a side of Port Elizabeth you may not be familiar with.
Plettenberg Bay
We have all seen videos of surfers cutting it up on the waves and thought about how lekker that looked! Well, how about you let us make your fantasies of being the next Kelly Slater a reality? Plettenberg Bay is a wonderful gem along the Garden Route that has so much to offer an adventure seeker – including the opportunity to learn how to surf. Our Garden Route Adventure Tour offers you a chance to ride the waves, take a hike around the iconic Robberg Peninsula and even spy on some whales, dolphins and seals. If you are looking to visit the world-famous Garden Route, then you know where to find us.
Bungy Jumping
For those willing to take a leap of faith, then we've got the perfect thing for you. The Bloukrans Bridge is the highest bungy bridge in the world (!), meaning completing the jump will instantly catapult you into legendary status within your squad. At 216m, this jump is not for the faint of heart but it is an adrenaline-pumping experience that will be one of the great highlights of your life. The Bungy Tour day trip, offered in partnership with our sister company Lungile Lodge in Port Elizabeth, is a freefall experience that will definitely start your year off with a bang, or rather a scream.