Best Adventure Touring Hotspots on South Africa's Wild Coast
Posted on Mon May 7, 2018.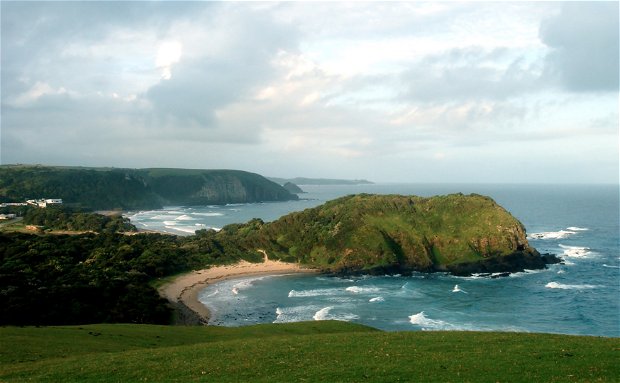 The Wild Coast in South Africa is so aptly named due to this coastline's untamed waters and natural beauty. It stretches for 300km from East London to Port Edward interspersed with little coastal villages (more like gems actually)
The Wild Coast of South Africa is a tourism route encompassing untouched beaches and magnificent mountain passes and represents touring in Africa at its best.
Here are the five gems we picked:
1.      Chintsa
Chintsa, which is as interesting as its name sounds, is a coastal village situated along the Wild Coast region of the Eastern Cape Province in South Africa. With a beautiful river that flows into the sea, enjoy plenty of beach time when touring in this part of Africa. There is also an affordable accommodation gem for all backpacking enthusiasts – Buccaneers Lodge and Backpackers has got you covered.
2.      Coffee Bay
This stop along the Wild Coast lives up to its name – Coffee Bay's beauty will leave you completely exhilarated with an explosion of adventure and energy. While still in the Eastern Cape, Coffee Bay is situated just 250km south of  KwaZulu-Natal provincial capital Durban. Coffee Bay is a must-see when backpacking along the Wild Coast in Africa. Plenty of great backpackers and lodging accommodation, such as Coffee Shack and Sugar Shack, will only add to your adventurous spirits!
3.      Lubanzi
This Wild Coast stop is definitely for the adventurous at heart and true nature enthusiasts. Lubanzi is a tiny traditional Xhosa village in the middle of nowhere. Completely off-the-grid, this place is sure to make you find inner peace and reconnect with nature in its wildest and purest forms. From solar energy and limited signal to rocket showers – this is the place to unlearn the ways of the modern world. What better way to do so than touring in Africa?
4.       Mdumbi
Mdumbi is a small Xhosa village situated along the Wild Coast. This stop along the tranquil Wild Coast is a must, well known for its rolling hills and surf spots. If you're touring in Africa, never miss the opportunity to stop along the Mdumbi coastline, which is rated the most beautiful beach in South Africa. Great backpacking and lodging is also available at Mdumbi Backpackers, where an unforgettable stay can almost always be promised.
5.      Bulungula
Situated along the beautiful Wild Coast stretch, Bulungula is home to a vibrant rural community whose spirit and songs fill the air. The village showcases a rich Xhosa culture against a backdrop of breathtaking views. This is a spot you would not want to miss when touring in Africa! For your backpacking and accommodation requirements, Bulungula Lodge is the perfect stay when choosing to visit this part of the Wild Coast.