Addo – more than a national park
Posted on Tue August 14, 2018.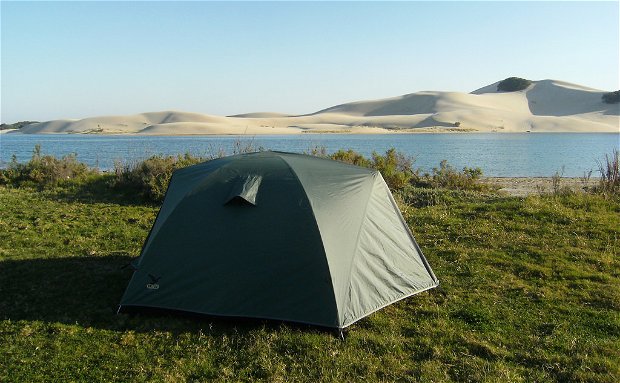 Addo in the Eastern Cape is home to more than just its world-famous elephants and other Big 5 wildlife.
Easily accessible from the city of Port Elizabeth, there are many more things to see and do beyond the Addo Elephant National Park boundaries and a great tour operator will help you unlock the hidden gems in this area.
Addo is one of the biggest citrus-producing areas in South Africa and the community of Addo have played a tremendous role in the development of the small town and its hospitality and tourism industry success. Of course, a visit to Addo Elephant National Park is at the top of our list, but here are some more adrenaline-fueled recommendations:
1.       Adrenalin Addo
Adrenalin Addo is situated in the Sundays River Valley just 20 minutes away from Addo Elephant National Park. It is home to the ONLY double zipline in the whole of Africa, as well as an 18-metre-high swing (the first of its kind in South Africa) that is bound to get your adrenaline pumping!
2.       Sandboarding
The Sundays River, also known as Nukakamma or "grassy water" in the Khoisan language, is said to be the fastest flowing river in Southern Africa as it winds its way through Addo and the valley.
The coastal section of Addo Elephant National Park – which is best accessed via the N2 freeway from Port Elizabeth – incorporates the Alexandria dune field, which rises from the banks of the Sundays River. This is the largest coastal dune field in the southern hemisphere, making it ideal for sandboarding. If the thrill of sandboarding is not for you, and you're looking for something less adventurous, there are boat cruises along the Sundays River, as well as a lovely restaurant, close by.
3.       Addo Elephant National Park
This world-renowned national park needs no introduction and should be a priority stop if you are travelling around this part of the Eastern Cape. Even if you have heard about it – we are going to tell you about it anyway! Addo Elephant National Park is the third largest national park in Southern Africa with the densest population of African elephant – over six hundred! Situated less than an hour's drive from the city of Port Elizabeth, it is super convenient and a great spot to tick all your African safari boxes as it is home not only to Africa's Big 5 but also the Big 7, which includes the southern right whale and great white shark.
4.       COMING SOON: Shark Cage Diving
Bird and St Croix islands in Algoa Bay form part of the marine section of Addo Elephant National Park. Whale and dolphin-watching tours to these islands are a must-do activity to complete your Big 7 checklist.
And soon adventurous visitors will be able to get even closer to one of nature's most powerful apex predators – the great white shark. Raggy Charters has been granted the licence to operate the Eastern Cape's first and only shark cage diving tour.
Adventurers will be taken 65km from the Port Elizabeth Harbour to the clear waters near Bird Island on the eastern side of Algoa Bay. Preparations for the shark cage diving tours are currently underway.  Watch this space for details of this Big 7 bucket list adventure!