3 lekker places to go this summer
Posted on Mon November 26, 2018.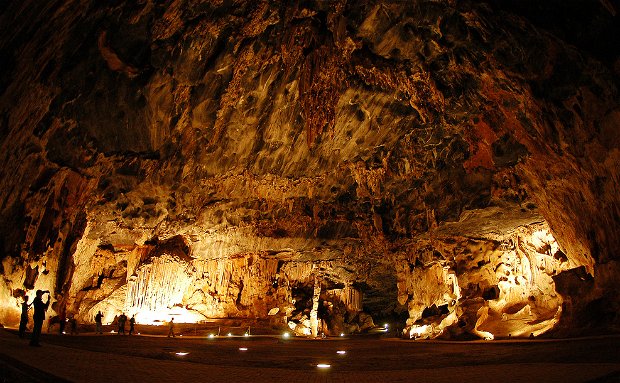 If you break away from the coast and head into the Karoo, you simply must take the opportunity to visit the majestic Cango Caves outside Oudtshoorn
Summer has finally announced itself in South Africa and we think it's going to be a lekker one. With so much to do and seemingly so little time, we thought we would give you some of our favourites in the Eastern Cape and Garden Route. Whatever your plans, we've got your back this summer!
Surfing in J-Bay:
The surfing mecca that is Jeffreys Bay is a stone's throw from Port Elizabeth (less than an hour's drive) and a hotspot for surfers from around the globe. Situated on the Sunshine Coast, this resort town features some of the most famous surf spots in the world, including Supertubes, which plays host to the international J-Bay Open surf competition and is recognised as one of the top 5 right-hand breaks on the planet. If the idea of surfing J-Bay's radical breaks sounds daunting, there is no need to stress, as there are surf classes that cater for the beginner. Who knows, you might even become a pro.  (Or get the best of beach and bush by checking out our Surf and Safari Tour here.)
Tsitsikamma National Park:
Covering 80km along the ruggedly beautiful coastline of the Garden Route, the Tsitsikamma National Park is home to all manner of wildlife, marine species and indigenous flora. Tsitsikamma is a Khoisan word, meaning "place of much water", which is of course quite true. The Storms River Gorge is a gorgeous spot to enjoy a kayaking thrill ride or a gentle Lilo float downriver. Wrap up your summer adventure with a hike through indigenous forest, while the sun sets on another perfect day in Africa! (See how much you can cram into one amazing day here.)
Cango Caves:
If you break away from the coast and head into the Karoo, you simply must take the opportunity to visit the majestic Cango Caves outside Oudtshoorn. The caves are a series of dripstone caverns that give way to vast halls of stalagmite formations with cool names like 'The Bridal Couple', 'Glass Flower Fantasy' and 'Weird Cango Candle'. In totality, the Cango caves sprawl across 4km of extensive interlinking tunnels and chambers. Exploring this natural wonder is a part of a supervised tour, which includes a 90-minute 'adventure tour'. (This is just one of the highlights on our one-way tours to Cape Town.)