Love your Eastern Cape adventures
Posted on Fri February 15, 2019.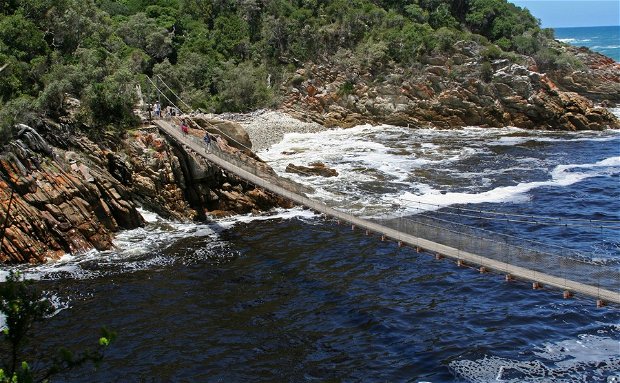 Love and adventure go hand in hand like pap and vleis, good enough by themselves but perfect when combined. This month of love, people all over the world are celebrating love and its ability to ignite our sense of adventure.
We love this time of year because it allows us to give you the perfect excuse to get away with that special someone. And it gives us the chance to do what we do best – give you special memories that will last a lifetime! So join us as we kick off this romance by sharing some of the Eastern Cape's outdoor adventures.
KAYAK AND LILO ON STORMS RIVER, TSITSIKAMMA
Tsitsikamma is a word derived from the indigenous Khoisan language meaning, "place of much water", and is situated in the heart of the stunning Garden Route. The Tsitsikamma National Park certainly deserves its name with breath-taking views of secluded valleys covered in beautiful wildflowers and temperate forests, with deep river gorges that run all the way to the sea. Impress Bae with all this natural beauty and some quality time, while floating along on a two to three-hour kayak and lilo excursion on Storms River, followed by a guided hike.
ADDO ELEPHANT NATIONAL PARK
Nothing will help score more points in the love department than showing your soft spot for animals. Take a roadtrip adventure and spend the day with your special someone seeing the gentle giants of Addo Elephant National Park. As South Africa's third largest national park, Addo is also the only one able to claim that is home to Africa's "Big 7" – the Big 5 plus the southern right whale and great white shark in the marine section. Our Addo day tour is the perfect way to spend time together and allow Africa's big skies and pristine landscapes to seduce you.
WEEKEND GETAWAY
If you don't have much time on your hands, our day trips around Port Elizabeth or the Garden Route can pack a few extra activities into your holiday. But if you have a little more time to spare, a multi-day tour makes a lovely adventure getaway. Our three-day Surf and Safari tour brings you the very best of Addo and the Garden Route – without the headache of planning it all! Highlights include an Addo Elephant National Park safari, a ziplining adventure, a visit to a wildcat sanctuary, and the surfing Mecca of Jeffreys Bay!
If you'd prefer to escape the crowds and enjoy a more personalised, romantic getaway, talk to us about arranging a customised private tour.